The Symingtons of Scottish, English, and Portuguese descent have been port producers in northern Portugal since 1882. Today, 10 members of the family work side-by-side across their four historic port houses – Graham's, Cockburn's, Dow's, and Warre's – and their still wine portfolio. They own 27 different vineyards across the Douro, Alentejo, and Vinho Verde regions, with a total of 1,140 hectares under vine, and are committed to pushing the boundaries of sustainable viticulture and winemaking.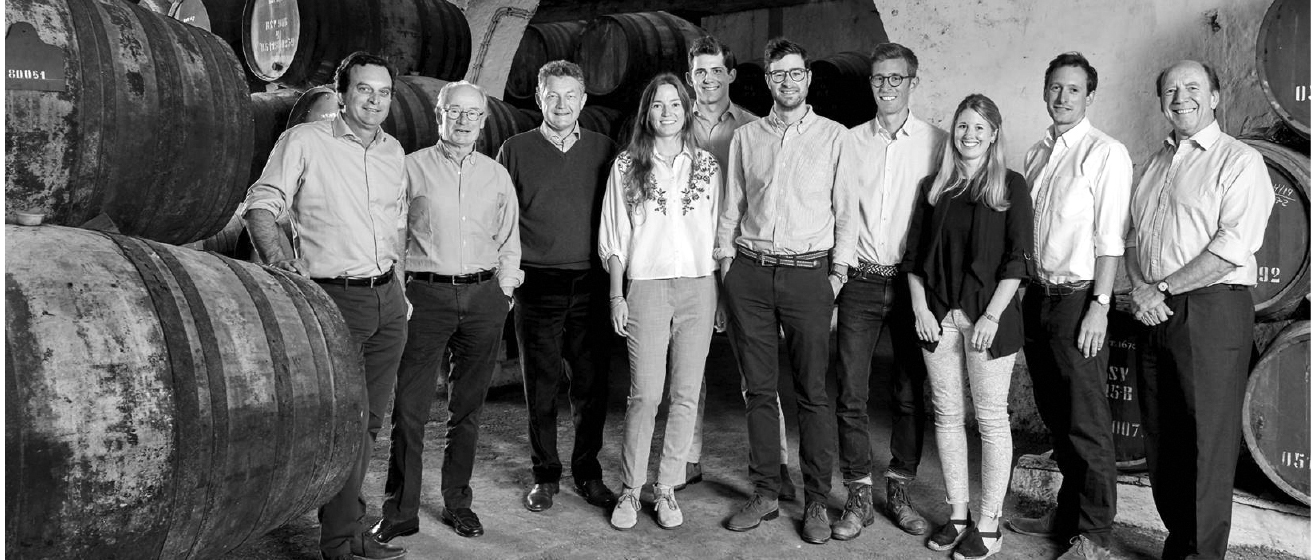 The fourth & fifth generations of the Symington family.
The Prats family comes from a line of Bordeaux Château owners and at one time owned Château Margaux. Bruno Prats was co-owner and winemaker at Cos d'Estournel for 30 years. His son, Jean-Guillaume, was CEO of Cos d'Estournel for 10 years, and spent five years as CEO of Château Lafite, Château L'Évangile, and Château Rieussec. In addition to the Prats + Symington partnership, the Prats are partners at Klein Constantia in South Africa and Viña Aquitania in Chile.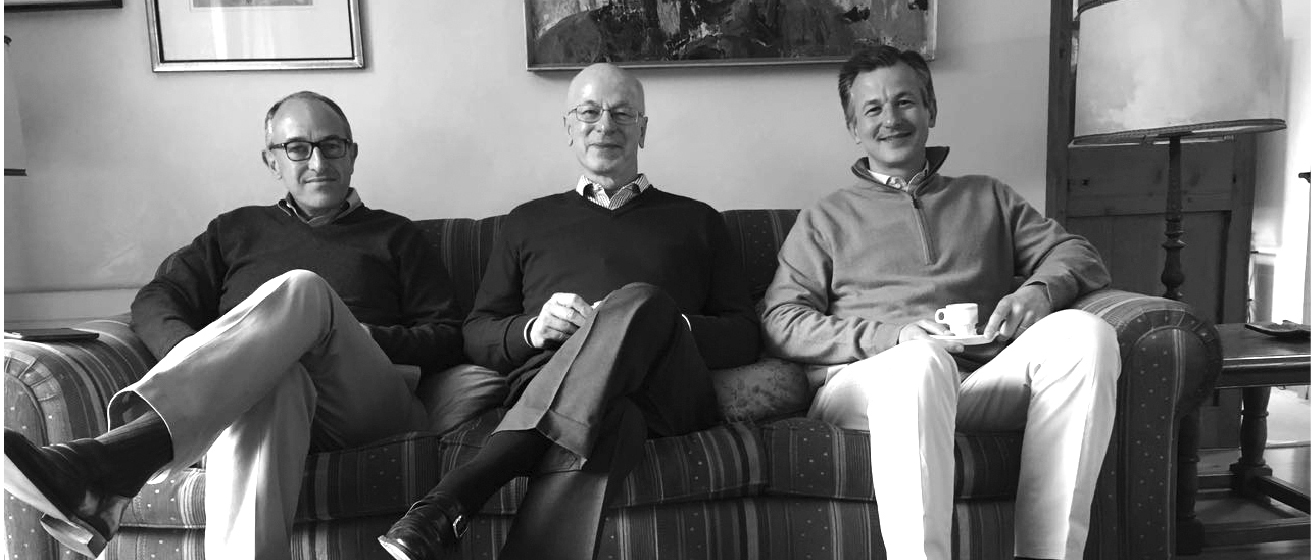 Bruno Prats with his two sons Jean-Guillaume and Florent
Our two families forged a friendship through the Primum Familiae Vini (PFV), an association of 12 of the world's finest wine-producing families. The PFV promotes the traditions and values of family-owned wine companies and ensures that such ideals prosper for future generations.
Back in 1999, the best grapes from the finest Douro vineyards were predominantly selected for port production, while lower grade fruit was generally used for making still wines – typically in wineries designed for port.
At the turn of the century, fourth generation port producer, Rupert Symington, and celebrated Bordeaux winemaker, Bruno Prats, created the joint venture, Prats & Symington. Together, they selected the best performing vineyard plots from Symington estates in the Douro and built a dedicated winery at Quinta de Roriz to vinify the grapes according to the principles of Bordeaux winemaking.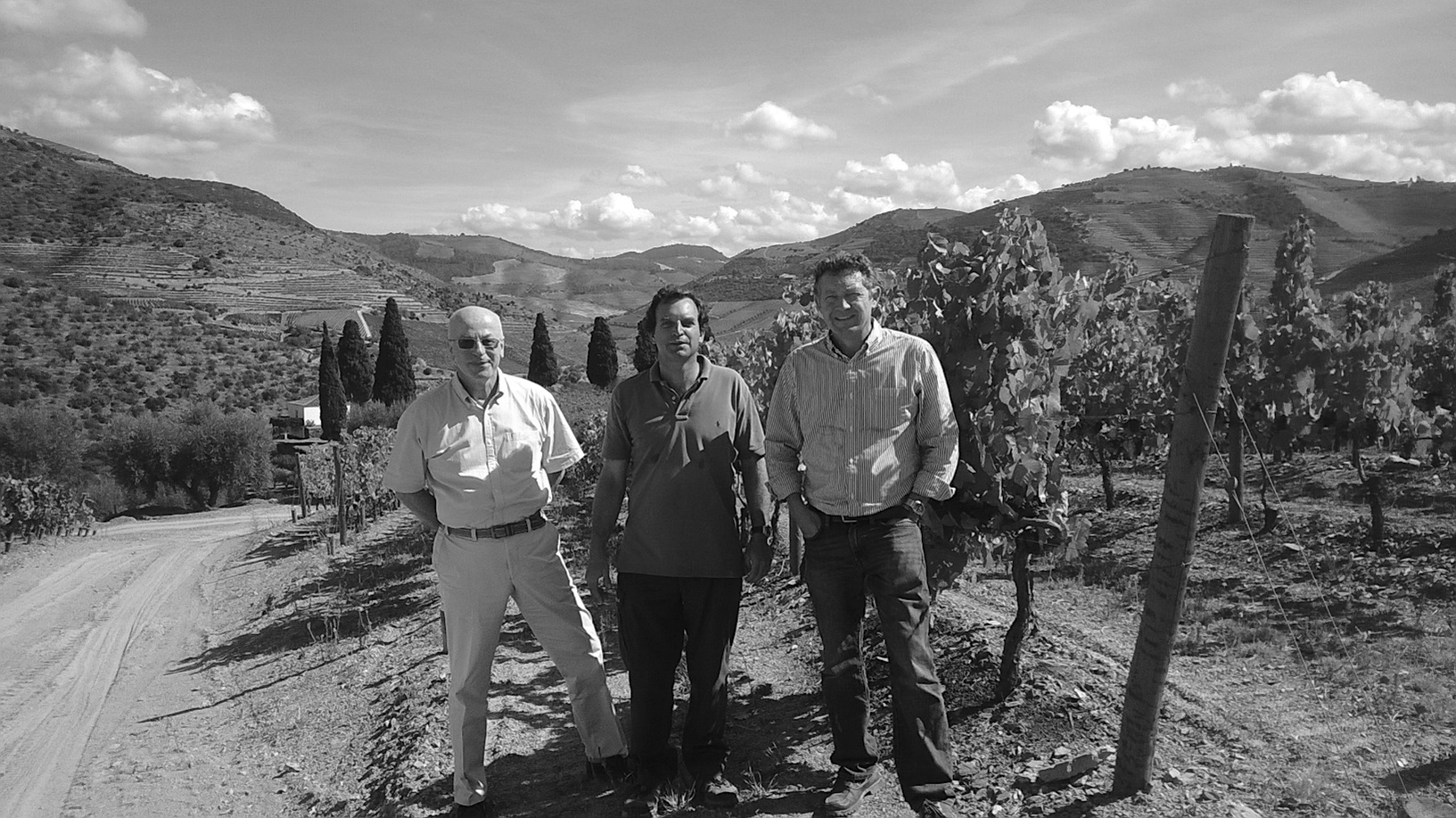 Left to right: Bruno Prats, Charles Symington (Head Winemaker at Symington Family Estates), and Rupert Symington (CEO of Symington Family Estates)
We produced our first wine from the 2000 harvest and named it Chryseia. Inspired by the Rio Douro – which translates from Portuguese as 'River of Gold' – Chryseia means 'golden' in ancient Greek.
Powerful but elegant and balanced with depth and great finesse, Chryseia represented and was recognised as a new style of red wine from the Douro – symbolising the union of Portuguese and Bordeaux winemaking traditions.
Chryseia was the first Portuguese non-fortified wine in the Wine Spectator's annual Top 100 Wines, and Chryseia 2011 was ranked at number three in the Top 100 – the highest ever placing of a Douro wine.
In 2002, we introduced Post Scriptum as a partner wine to Chryseia. It is made from a second selection of the wines produced for Chryseia and has consistently appeared amongst the most highly rated Douro wines.
Today Prats & Symington wines are made at one of the Douro's greatest estates, the beautiful 42-hectare Quinta de Roriz, where we have built a state-of-the-art winery specifically to produce Chryseia. This is complemented by the 23-ha Quinta da Perdiz in the neighboring Rio Torto valley.
Chryseia is considered to be one of the most iconic red wines from Portugal and is exported to more than 60 countries around the world.